Don Quixote de la Mancha Don Quijote - 1st chapter only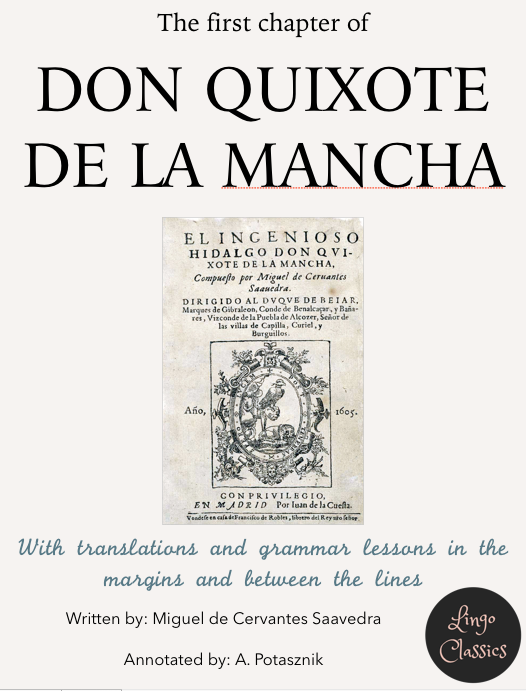 New! Buy a hard copy and we'll ship it to you ASAP - $11.99 + shipping.
For iPad: interactivity and zoom enabled!
Download for iPad
PDF: interactive elements will become static.
PDF Buy now
First published in 1605, Don Quijote is considered a classic work of Spanish literature. It can be difficult to understand, even for native speakers (think Shakespeare for hispanophones). This version from Lingo Classics offers constant help and explanations in the margins and between the lines, with in-text links to further explanations.